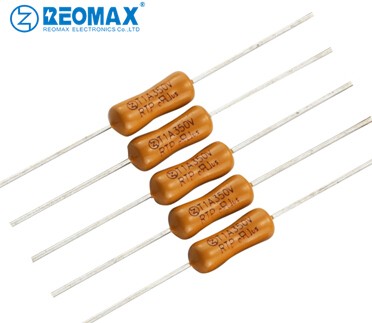 Resistance fuse means that the appearance shape is similar to resistance. Some products are marked with color rings to distinguish the current, so it is called resistance fuse and Pico Pico fuse.
The resistance fuse can be divided into 2 * 6 mm, 2.4 * 7mm and 3 * 8mm according to the size. The color of the product body is green and yellow, and the current voltage range is 0.125A ~ 15A,
The appearance of 2 * 6 mm and 3 * 8 mm resistance fuses is marked with a color ring to distinguish the current. 125V/250V。
According to the fusing characteristics, it can be divided into: fast fusing resistance fuse and slow fusing resistance fuse. Products have obtained certification, such as UL, cul, ROHS, etc. This product is mostly produced by braiding.
Reomax Ruimai fuse manufacturer specializes in producing all kinds of fuses. New and old customers are welcome to order.
This product is suitable for various types of electronic devices' circuit over current protection. Widely used in industrial of lighting, power supply and adapter applications, etc