Reomax rimac patch fuse
SMD fuse is a new variety with relatively high technical content in the small fuse industry. Patch fuse can be divided into patch current fuse and patch self recovery fuse.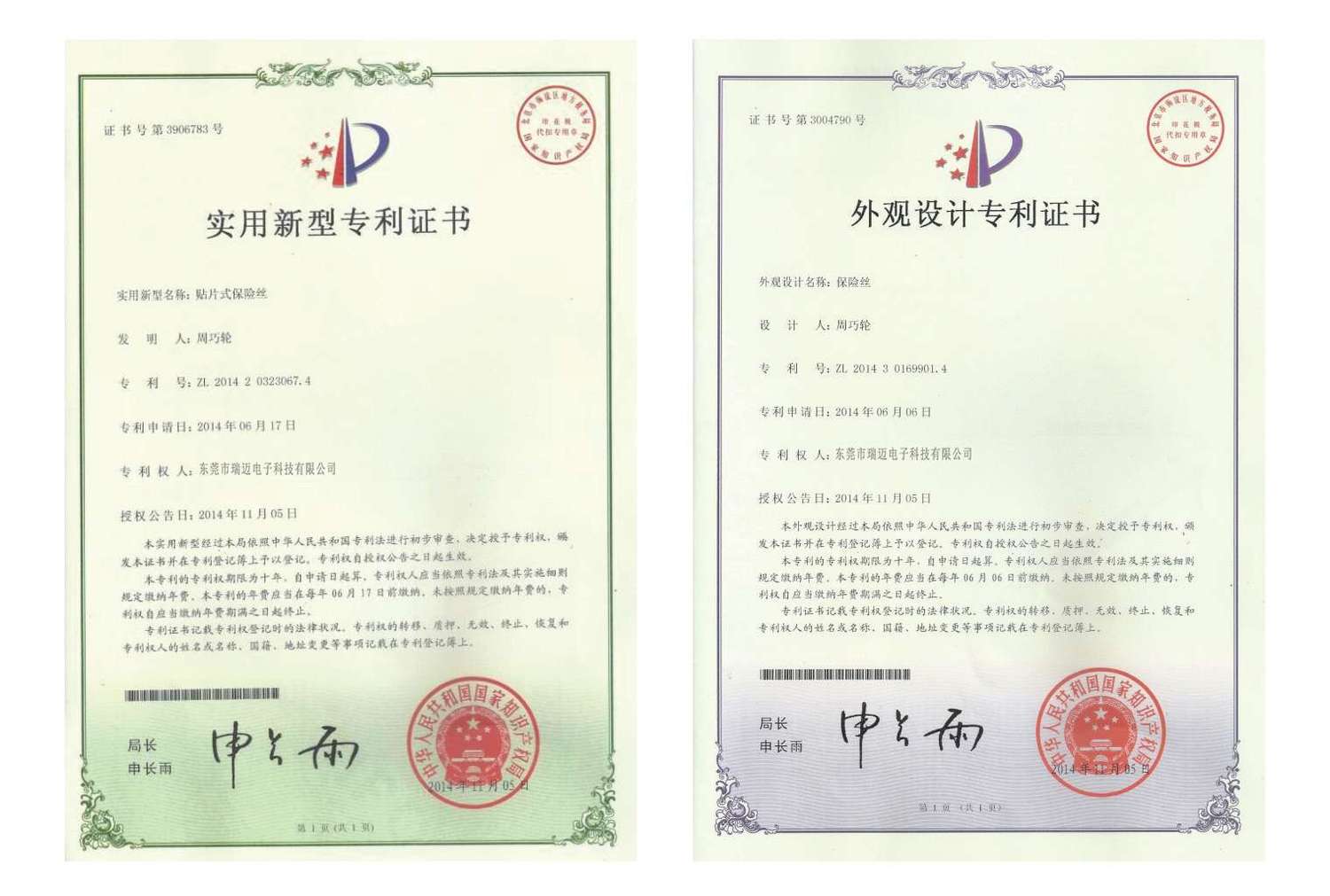 The patch current fuse can be divided into the following shapes according to size and performance:
(1) Products can be classified as 0402, 0603, 1206 2410 6125 1808 1025 1032 1245 1250 2050 according to size
(2) Products can be classified into three types according to their performance: fast fusing, slow fusing and enhanced melting heat energy.
SMD self recovery fuses can be classified into 0805 1210, 0603, 1206, 1812, 2018 2920, etc. If SMD fuse has high requirements, it is generally made of thin film with ultra-low internal resistance. It is suitable for overcurrent protection, such as surge, etc. Computer peripheral products, mobile phones and other communication equipment, digital cameras, monitors and batteries are commonly used. Manufacturers that can use this technology have a large scale.
Patch fuse can be divided into disposable patch fuse and patch self recovery fuse. The disposable fuse needs to be replaced after protection. After self recovery fuse protection, it can be recovered and reused after power failure.
There are four basic types of patch fuses:
(1) Slow fusing type / time delay type fuse;
(2) Double alloy slow fusing fuse;
(3) Quick response fuse;
(4) Extra fast response fuse.
The slow fusing fuse is very suitable for circuits containing transient current surge or start-up surge. These circuits include: motor, transformer, incandescent lamp and applicable load device.
The fast response fuse has fast response and is suitable for circuits without instantaneous current surge.
Extra fast response fuses are usually connected with silver. Due to the current limiting capacity of fuses, these fuses are often used to protect semiconductor circuits.
Chip fuse is a new type with relatively high technical content in the small fuse industry. Chip fuse can be divided into chip current fuse
The SMD current fuse can be divided into the following products according to size and performance: 0402, 0603, 1206 2410 6125 1808 1025 1032 1245 1250 2050 products can be divided into three types according to performance: fast fusing, slow fusing and enhanced melting heat energy
Patch fuse, square head ceramic fuse, disposable patch fuse, high voltage patch fuse, ceramic patch fuse, square fuse, block fuse, patch self-healing fuse, patch fuse manufacturer, Dongguan patch fuse factory, Jiangsu patch fuse factory, Zhejiang patch fuse factory
R12.000 series, 1206 slow break patch fuse, 1206 patch fuse, 0603 fuse, disposable patch fuse, vehicle gauge patch fuse, patch fuse, square fuse, patch fuse manufacturer, Dongguan patch fuse factory, Jiangsu patch fuse factory, Zhejiang patch fuse factory