Since Zimi launched a 65W USB PD three port charger last year, products of the same level of other brands have been relatively rare in the market. Until the recent listing of Jingdong jingzao 63w USB PD three port charger, the two can be called equal.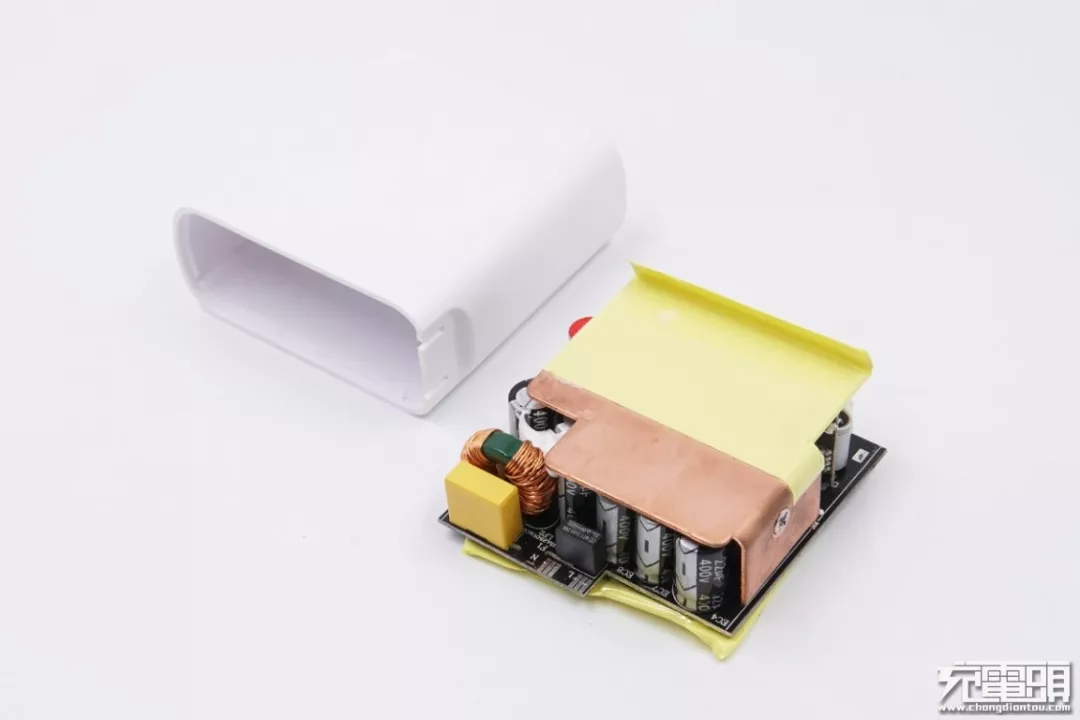 Because there are many similarities between the 63w USB PD charger newly launched by Jingdong jingzao and Zimi 65W three port charger, both in volume and output parameters.
At present, Jingdong jingzao 63w USB PD three port charger has arrived at the editing department of charging head network. For the product materials and workmanship you are concerned about, I will give you a detailed description below.
1、 Jingzao 63w USB PD three port charger
A large area of heat sink is also used on the back of PCB board. Metal sheet, insulating baffle and Mara tape are used to closely adhere to the patch components on the back, so as to evenly diffuse the heat.
The part of the copper heat sink close to the secondary circuit is wrapped with Mara tape for insulation, and the side is tightly bonded with the primary switch tube with screws. After removing the cooling copper sheet, it can be seen that the internal components are filled with white silica gel, which is used for heat conduction on the one hand and fixing components on the other hand.
Time delay fuse, x-safety capacitor, filter inductor and 6 aluminum electrolytic capacitors for filtering are provided.